The drywall in your home gets exposed to many things that can cause damage, including kids, pets, pests, moving furniture, and moisture. When your home starts to show signs of damage, call Mr. Handyman of Calgary South, and our service professionals will come to help with your drywall repair.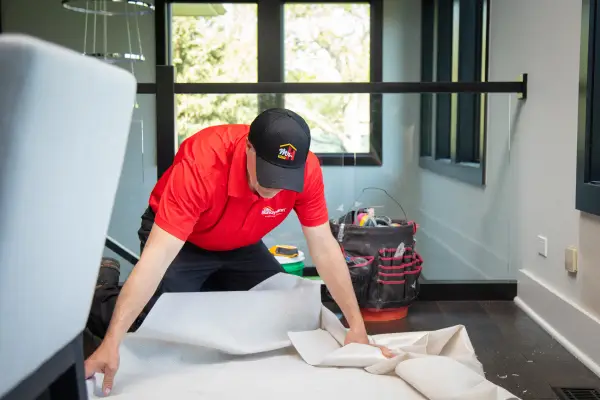 Drywall Repair Services
When looking over the list of services available from Mr. Handyman of Calgary South, you will discover we provide various household and business repair and maintenance jobs, including drywall repair. Don't tackle the job on your own. Our service professionals repair drywall, making your home look fresh and new. Our experts have an average of ten years of experience on the job, so we're the ones you can count on.
In fact, every repair and home improvement we do is completely covered by our Neighborly Done Right Promise™. If our work is not done to your satisfaction, just let us know and we'll make it right.
Drywall Ceiling Repair
When the upstairs plumbing acts up, causing problems, it can wreak havoc on your ceilings, causing them to suffer water damage, cracks, and flakes. Whether you have popcorn, textured, or smooth ceilings, Mr. Handyman can help with drywall ceiling repair. We will repair all damage, remove all signs of damage, and finish the surface to match the rest of the ceiling.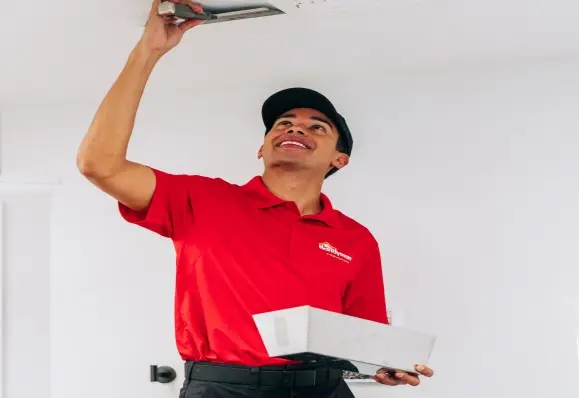 Drywall Crack Repair
Have you recently tried to repair a crack in your wall on your own? Are you still able to see where the damage was? Drywall crack repair can be challenging, and DIY repair projects often do not perfectly match the remainder of the wall. Our service professionals at Mr. Handyman of Calgary South provide seamless drywall repair services, making your wall look uniform by closely matching the original look and feel of the wall.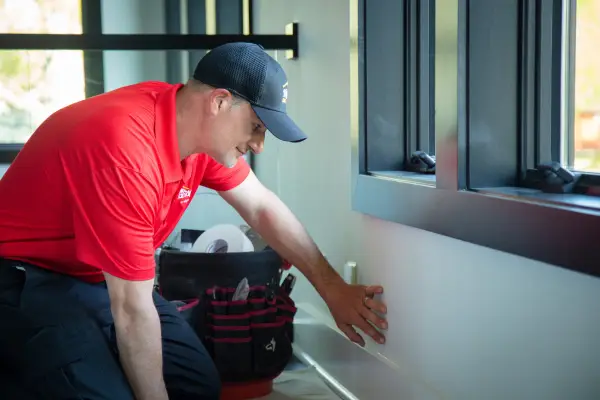 Drywall Hole Repair
Drywalls are exposed to daily activities that put them at risk of suffering from a hole. Whether the hole was caused by moving furniture or hanging a picture on the wall, Mr. Handyman of South Calgary can help. We offer drywall hole repair services that can tackle any size hole, making the wall look fresh and new.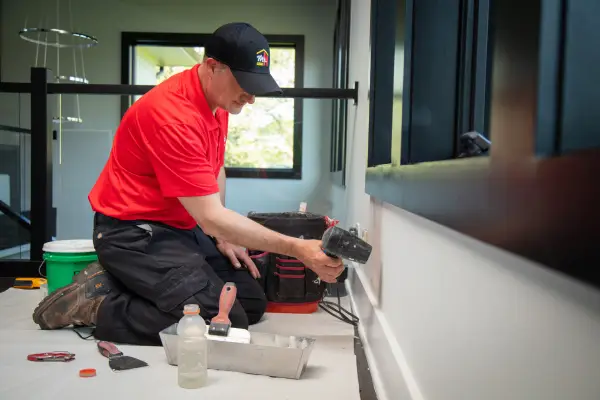 Drywall Installation and Finishing
Mr. Handyman of South Calgary offers drywall installation and finishing services to help complete your recent renovation project. Additionally, if the drywall is damaged, we will remove the existing drywall, and replace it with fresh, new drywall. Once hung, we will complete the job by doing all the finishings, including taping, sanding, and painting.