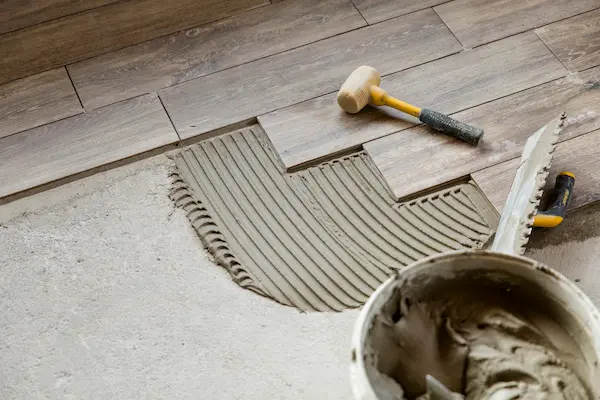 Here at Mr. Handyman of Surrey, Richmond, and Delta, we aspire to be your one-call solution for home improvement, maintenance, and repair. Proudly representing a nationally renowned brand with over 20 years of industry-leading experience, our local technicians and tradesmen deliver exceptional service that has long been the lynchpin of Mr. Handyman's esteemed reputation. Fully insured with general liability and workers' compensation, our workmanship is always guaranteed. From start to finish, we are dedicated to ensuring a safe and stress-free experience for our customers, and we always clean up the job site before we leave.
Whether you're in need of a professional to patch up some drywall, a specialist to clean your vents, or an expert technician to undergo a tricky home installation project, Mr. Handyman of Surrey, Richmond, and Delta is willing and ready to come to the rescue! Our reliable service technicians are highly skilled craftsmen that you can trust to get the job done right the first time. From installing fixtures and vanity mirrors to assembling new furniture, we are equipped to handle a wide array of difficult tasks that will transform your home.
Our comprehensive list of handyman services is available to help you renovate, repair, and refurbish your home into the place you've always envisioned.
For more information about our home improvement and repair services in the Delta area, call us today or request an estimate.
Dependable Home Improvement & Repair Done Right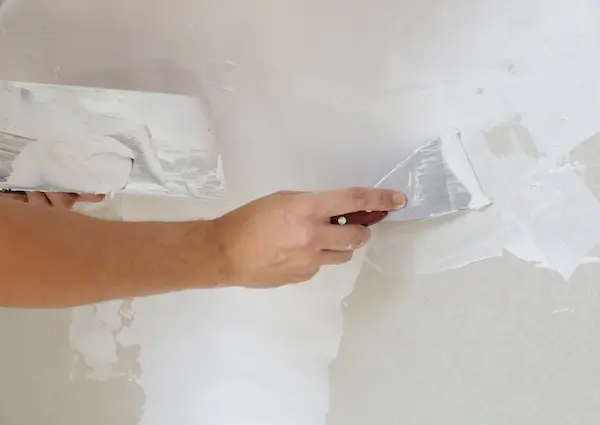 Finding a handyman can be a nerve-wracking ordeal. No one wants to see the place that they love and call home damaged by an inexperienced contractor. At Mr. Handyman, we employ qualified technicians with an average of 10 years of relevant work experience already under their belt. Our team of professionals is equipped with the knowledge and skills necessary to feel assured that your home will be in good hands. In fact, we are so sure of this that we provide a one-year warranty policy on all our services. When it comes to your home, do not settle for unknowns or mediocrity. Rely on Mr. Handyman of Surrey, Richmond, and Delta, and rest assured that your home project will be handled with complete accountability, expertise, and care.
Home Improvement Services to Make Your Dream Renovation Come True
Have you allowed your attic to become out of sight and out of mind? Do you wish to transform that unused basement into a more functional space? Is your garage slathered in oil stains, or cluttered to the ceiling with boxes and bins? If questions like these ring true, our handyman services are here to help.
From insulating your attic for the sake of energy efficiency to building a custom entertainment center in your long-neglected basement to organizing your garage, our team of carpenters, drywall installers, and general handymen are ready to revitalize any nook or cranny in your home. With versatile tradesmen who boast a wide array of talents in building, insulating, installing, mounting, and assembling, Mr. Handyman of Surrey, Richmond, and Delta is excited to actualize the home projects you have long set aside as unimaginable.
Handyman Services for Every Room
Our team is eager to do our very best to assist with whatever home project you are seeking, regardless of the space. We offer specific skills to spruce up and improve all facets of your home; with services specifically designed for attics, basements, offices, bathrooms, restrooms, patios, garages, dining rooms, and living rooms. From constructing a media center to staining a weathered outdoor patio, from installing kitchen cabinets to repairing a battered or collapsed fence, you can be confident that our tradesmen are completely prepared to step up to the task.
Some of the skills offered by our locally owned and operated team include:
Carpentry – Looking to repair an old piece of wooden furniture? Hoping to install a wooden window frame? Craving a decorative addition or centerpiece for your dining or living room? Our carpenters are trained and capable of the highest-quality workmanship. Whether it be fixing cabinets, installing crown moulding, or crafting custom-made mantels, if you can think of it, we can probably do it. Check out our full list of carpentry services here.
Painting – A new coat of paint or a freshly stained deck can make all the difference in creating the perfect home. With sprays, stains, and paints, Mr. Handyman of Surrey, Richmond, and Delta is your one-stop shop to achieve the exact look you've always wanted for that perfect indoor or outdoor ambiance. Check out our full list of painting services here.
Bathroom – Bathrooms can be a real frustration, and the source of much anxiety. Let our technicians install that bathroom sink or service that blocked-up shower head, and watch those worries evaporate. Due to local licensing requirements, plumbing-related services fluctuate. If interested in plumbing services, please contact (778) 651-5202 for more details.
The full list of services we provide is in no way limited to these categories alone. For the entire inventory, please check out our website directory.
Reliable, trusted, and always professional, we are the local home service team you can count on to fix up, remodel, and/or upgrade your home. Most importantly, we back up our workmanship with the Done Right Guarantee, providing you with the assurance you deserve. If there is even the slightest problem with the workmanship on a project performed by a Mr. Handyman professional, just give us a call and we'll send someone out to make it right.
If you're looking for a quality handyman in the Delta area, feel free to learn more about our services by calling us or contacting us online.