FAQ: 10 Questions to Ask Before Getting Drywall Repair in Calgary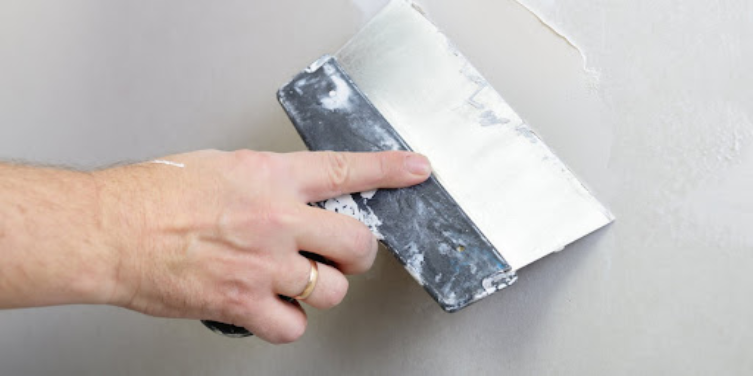 As domestic creatures, we feel safe inside our homes. No one would think that our safe place consists of drywall that protects the structure of our home, serving as the core integrity of our home, but that's exactly what you may be forced to think about if you need drywall repair in Calgary.
With Calgary's winters, one of every homeowner's priorities is maintaining healthy, intact drywall with thermal capabilities. While a new home is most likely safe, an older home might have some noticeable cracks and holes that need repair. When walking around at home, do you ever inspect your walls? Are you one of the unlucky ones who have to stare at serious cracks and discolored walls at home?
If you're already handy and have fixed minor issues in the past, you probably don't mind being covered in chalk dust. If facing more severe problems like water damage, those safety and health hazards will be a problem that only experts should handle. Remember that you are not alone when it comes to drywall repair in Calgary. Our Calgary handyman professionals will get the job done right, ensuring the four walls that surround you will continue to provide you with safety and security.
In this blog, we'll cover some common questions Calgary homeowners ask, from causes of damage to tips and alternative materials. Our team at Mr. Handyman of Calgary South is here to serve you!
What is Drywall?
It is the material used to create interior walls in many Calgary homes, made of panels with a gypsum core, which is calcium sulphate. It is often combined with additives like clay or cellulose and is sometimes called plasterboard, wallboard, or Sheetrock. It's durable and has an average thickness of half an inch.
Different types come with different purposes:
Whiteboard—standard and most common gypsum board
Cement board—filled with cement for waterproofing
Greenboard—waxed surface paper for waterproofing
Blueboard—made with gypsum crystals to help bonding
PURPLE Drywall—a specific brand with greater mould and moisture resistance
Some types are environmentally friendly, containing recycled compounds. Other boards are infused with glass for fireproofing purposes (Type X & Type C) or wood fibres and polymer for soundproofing.
What Are the Signs I Need Drywall Repair in Calgary?
It is our nature to identify warning signs of any kind. When it comes to our walls, we can rely on noticeable telltale signs that range from cracks to holes or mould to water damage.
Common signs that you need drywall repair in Calgary include:
Cracks: Any visible cracks in your walls should be investigated and repaired as soon as possible.
Water Damage: For fixing moisture damage, it's also important to locate the exact area of a leak and stop it before it gets worse.
Bumps and Bulges: These are commonly caused by humidity or poor patchwork
Nail Pops: Over time nails sometimes pop out of surfaces, often due to drying wood. If your wall was previously installed with sturdy screws, it shouldn't pop. Otherwise, popped nails could be related to your foundation itself.
Dents and Holes: Hanging pictures? Installing a TV mount? Slamming doors? Those are all common causes of holes and dents. If you have that kind of wall damage, it is worth seeking expert advice from your handyman.
Smells and Discoloration: If your walls are stained or there are odd smells coming from them, it's possible that you have mold behind your walls, likely as a result of unnoticed water damage.
Peeling Paint and Wallpaper: Excess moisture can cause this problem, as well as improper paintwork. Wallpaper loosens over time depending on weather conditions too. It is worth checking your wall's condition and getting any necessary repairs for areas near peeling paint or wallpaper.
How Serious Are Cracks and Holes?
While it depends on the size, you should never ignore damage, even if it is only a hairline crack. While that minor damage is often simply caused by your home settling, it could also lead to further complications in the future.
Large cracks and holes should always be investigated and repaired. They could be a sign of structural damage related to your foundation or other underlying problems, and they'll definitely cause more problems in the future. Our team of experts at Mr. Handyman of Calgary South can evaluate the severity of the underlying problem. Whether it's merely poor taping or incorrect installation, we can identify the problem and fix it for you. We are always honest, and we care about your safety.
Can Drywall Handle Water Damage?
Unfortunately, it cannot. Although it can handle a certain amount of water before damage occurs, its structural integrity will still be compromised, making replacement inevitable. Many standard panels contain additives damaged by water, and the paper exteriors are not mildew resistant.
Some people prefer greenboard for their walls, which has a water-resistant wax coating. People used to install these behind tiles, but they're not perfect, and future replacement is still inevitable if they're exposed to too much water. Cement board is another option for higher water resistance in rooms like your kitchen or bathroom.
Can I Do My Own Drywall Repair in Calgary?
You can, as long as you follow the correct steps and use the right tools. For the do-it-yourselfer, remember that drywall is vulnerable, and every step has to be taken with care. For many types of drywall damage, you must know the correct way to use joint compound.
For fixing large holes and patching an existing wall, be sure to match the thickness. The standard thickness for most walls is half an inch because windows and door jambs are primarily sized to match with half-inch drywall.
Do you have all the equipment you need? You may need:
Pencil & chalk
Dust mask
Safety glasses
Joint compound, a.k.a. drywall mud or patching compound
Putty knife
Taping knife
Paper tape (it's more durable than fiberglass tape) or reinforced paper tape
Nails or other fasteners (depending on wall thickness and severity of damage)
Staple gun & staples
Corner beads (different materials: metal, vinyl, etc.) to connect corners and intersections
Sanding pads
Are Small Holes in Drywall Easy to Fix?
It is natural for us to want to fix things ourselves, especially if we can determine that it's a simple fix. DIY guides have taken many people in Calgary a long way and minor fixes aren't too much trouble for most homeowners, as long as you have the right tools and use the correct techniques.
Pro Tip:
When applying drying compound or mud, it's difficult to reach between drywall sheets and walls and ceilings. Many professionals recommend combining the use of mud with tape in those areas to avoid potential future cracks. Simply apply mud under and over the tape.
Can I Patch A Large Drywall Hole?
This depends on the size of the hole. It is possible to patch and repair large holes in your wall, however, if damage is quite severe, it may be more worthwhile to replace the entire sheet. A professional handyman can help you determine what's best for your walls.
Do Painters or Plumbers Do Drywall Repair in Calgary?
We like to think of people as multi-talented. While plumbers and painters can help you evaluate your drywall's condition, a plumber is more qualified to inspect what's behind the wall. A painter, on the other hand, may provide repair services or they may not. If you're unsure about who to call when you need to fix your walls, you can always rely on the professionals at Mr. Handyman of Calgary South.
How Much Does Drywall Repair in Calgary Cost?
Calculating your final cost depends on how you go ahead. If you decide to take matters into your own hands, you will need to cover the cost of materials and tools. That will vary depending on how equipped and prepared you already are.
When hiring professional services, costs often vary based on the severity of damage and required repair solutions. At Mr. Handyman of Calgary South, we are always honest and transparent when it comes to costs. Once we have a chance to look at your specific damage, everything will be fully discussed and laid out in detail.
How about Drywall Ceiling Repair?
Help! Roof leak alarm!
The ceiling is the trickiest of all and the most complex one to fix. A leaking ceiling often indicates disaster, depending on the material type. Has the water saturated the plaster or panel? The first step before dealing with that ceiling repair is identifying and stopping the leak.
You might wonder if you can repair the plaster or panel yourself but remember that water damage compromises all non water resistant materials. Water damage may have weakened and damaged your ceiling to the point where it's no longer safe for DIY work. Since plaster and Sheetrock dust are also caustic, we recommend completing those repairs with help from local experts in Calgary.
Some DIYers install drywall over existing ruined plaster, which we do not recommend. Get a handyman's expert opinion on it or let them handle it and replace it with new quality drywall. If building frames and shims and applying screws into joists sounds nerve-racking, you will benefit from our technicians' workmanship. We will safely lift and install your new ceiling—and deal with all the extra finishing.
Should I Go for Drywall Repair or Get Panelling?
People first used paneling during the 1950s in Calgary. Now that style provides homes with a modernized 80s vibe, especially wood paneling. While it does add character to your home, paneling is also more expensive than drywall sheets, and installation is often more costly.
Don't know what's best? Our team will help you find a cost-effective solution that meets your needs.
Is Lath and Plaster Worth Considering in Calgary?
For the longest time, lath and plaster were the main choice for interior wall construction until drywall panels gained popularity in the 1950s. The new convenience and easy installation saved people time and money, which caused fewer people to use lath and plaster.
Plaster is a dense material and ideal for soundproofing, whereas drywall provides more secure thermal insulation (better insulating R-Value). Some modern drywall panels have wood fibers and polymers to manage sound.
Plaster is generally more expensive because it requires more labour and expertise, not to mention high-maintenance materials. Some homeowners prefer its aesthetic looks because you can choose from various finishes (i.e., stucco, glossy, pebble, etc.). Ultimately, the choice is up to you.
I'm Renovating my Kitchen in Calgary. Do I need Drywall Replacement?
Depending on the type of renovation, demolition or not, replacement is not always necessary. Unless your home is older than 20 years, in which case, chances are you may need drywall repair or replacement. Who knows, you might only need minor patch repairs. A professional technician could help determine your needs.
Our team at Mr. Handyman of Calgary South can help with Calgary renovations. We will go the extra mile and look into the underlying issues for you to rule out any looming issues. This way, you will know which steps to take and how to concentrate on getting your brand-new kitchen completed.
What Are the Best Types of Bathroom Drywall?
Installing drywall in bathrooms is tricky. Despite using water-resistant boards, those materials are not waterproof. If you look at the different types available, you may think that green, blue, purple, and cement boards are the most common for bathrooms. While these types are more suitable than the general whiteboards, bear in mind that you will need an extra layer of waterproofing behind your tiles. Your bathroom ceiling is probably more susceptible to humidity too. If you notice any sagging caused by moisture and gravity, check if the boards are still bonding with the ceiling joists.
During home renovations like a bathroom remodel, it's worth checking your wall condition and getting professional repairs or replacements if needed. While your expert technicians are already helping with your renovations, why not have them tick off an additional task?
Why Hire Professionals for Drywall Repair in Calgary?
While you now have a greater understanding of drywall basics and have gathered some DIY tips, there is still a lot we have not covered. Severe damage and building complexity are easy topics to talk about, but the actual practice is overwhelming and, in many cases, requires certified technicians who can follow building codes. Our hardworking professionals can help you with a variety of services for drywall repair in Calgary.
We'll Help You
Determine damage severity
Fix small to big cracks and holes
Complete home renovations involving new drywall installation
Paint and finish your repairs or installation
Need Drywall Repair in Calgary? Reach out to our experts.
Worried about water stains and discoloration? Is there a hole in the wall that wasn't there before? Mr. Handyman of Calgary South can help! We will repair the damage right away and make sure your walls continue to give you the safety and security that you need.
Give us a call to schedule your appointment for drywall repair services with Mr. Handyman of Calgary South. We proudly serve communities like Bel-Aire, Chinook Park, Pump Hill, and many other communities throughout Calgary.