Quality Handyman Services Tailored For Your Needs
Is it time to update your bathroom? Do you want to bring your kitchen into the 21st century? Turn to Mr. Handyman of Burnaby, New Westminster and N Vancouver for reliable residential handyman services in Burnaby and beyond. Our highly trained professionals have the tools and resources necessary to handle different services including plumbing, carpentry, repairs, installations, and more. From changing lightbulbs to a full bathroom renovation project, you can consider us your one-stop shop for home repair services near you.
Looking for local handyman services? We help with a wide range of home improvement services in Vancouver, Burnaby & surrounding cities. Call to schedule your appointment now!
How Do I Find a Local Handyman?
There are many reasons why homeowners might need to hire a handyman. Some common examples include needing help with small repairs around the house, assembly of new furniture, or installations. If you're wondering, "How do I find a local handyman," we've got the answers for you.
One of the best ways to find a reputable and reliable handyman is to ask for recommendations from friends or family members who have used their services in the past. Another option is to search online directories, which often provide customer reviews. Check out our reviews to get a better idea of who we are!
When contacting a potential handyman, be sure to ask about their experience, pricing, and availability. Once you have found a team that you are comfortable working with, be sure to clearly communicate your expectations for the project. This will help ensure that the job is completed to your satisfaction.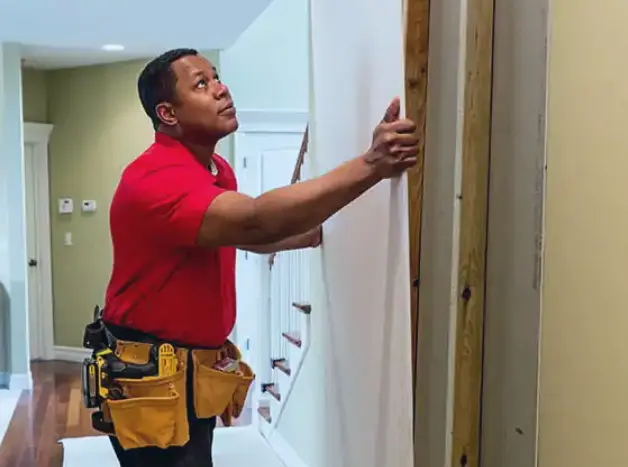 Why Choose Mr. Handyman?
Convenient one-call solution.

Safe, worry-free experience.

Fully insured with general liability and workers' compensation.

We'll clean up when we're done.

Our workmanship is guaranteed.
Our Mission
Mr. Handyman is your one-stop shop for a wide range of home maintenance and repair solutions. Mr. Handyman's service technicians are highly skilled craftsmen, so you know they will get the job done right the first time.
Trust Our Done Right Guarantee
Your time is valuable, don't waste it on trying to fix stubborn leaks or creaking doors. Our handymen experts in Burnaby proudly serve residents in Burnaby, Vancouver, New Westminster, the North Shore and surrounding communities. Our team has extensive training and experience handling simple tasks such as building a new shelf to major projects such as kitchen renovations. Big or small, our professionals can tackle them all.
As the trusted handyman company in Burnaby, we are committed to providing exceptional residential and commercial handyman services. We take the time to understand your business or home improvement needs and go above and beyond to exceed expectations. With our guaranteed workmanship, you can breathe easier knowing we've got you covered.
Are you ready to get started with handyman services near Burnaby? Call to schedule an appointment.
About Burnaby, BC
Named for a Freemason-explorer-legislator, the city of Burnaby was incorporated in 1892, but it didn't become a city until 1992. With 249,197 residents, Burnaby is the 3rd-biggest city in British Columbia by population. The city is known for both having the largest amount of parks and open space in North America and for being home to major tech companies such as Ballard Power, Clio, D-Wave, and more. Burnaby features the largest mall in BC—the Metropolis at Metrotown—and is known as a shopping destination, but the city also has a growing reputation as "The Hollywood of the North" because it contains two-thirds of the soundstages in the entire province.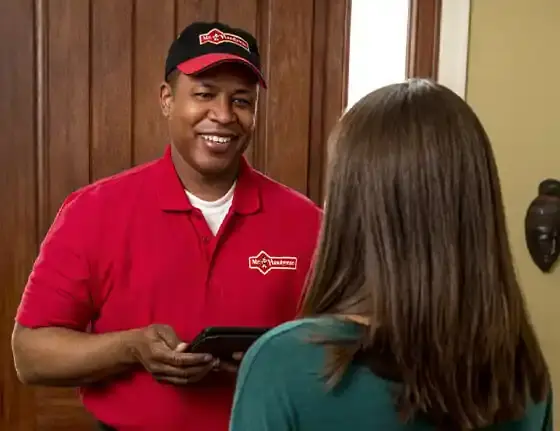 Mr. Handyman of Burnaby, New Westminster and N Vancouver
Choose the right handyman services team in your area. When it comes to selecting the right team for your home improvement needs, Mr. Handyman is the right choice.
Areas We Serve:
Burnaby, NewWestminster, North Vancouver, Vancouver, West Vancouver